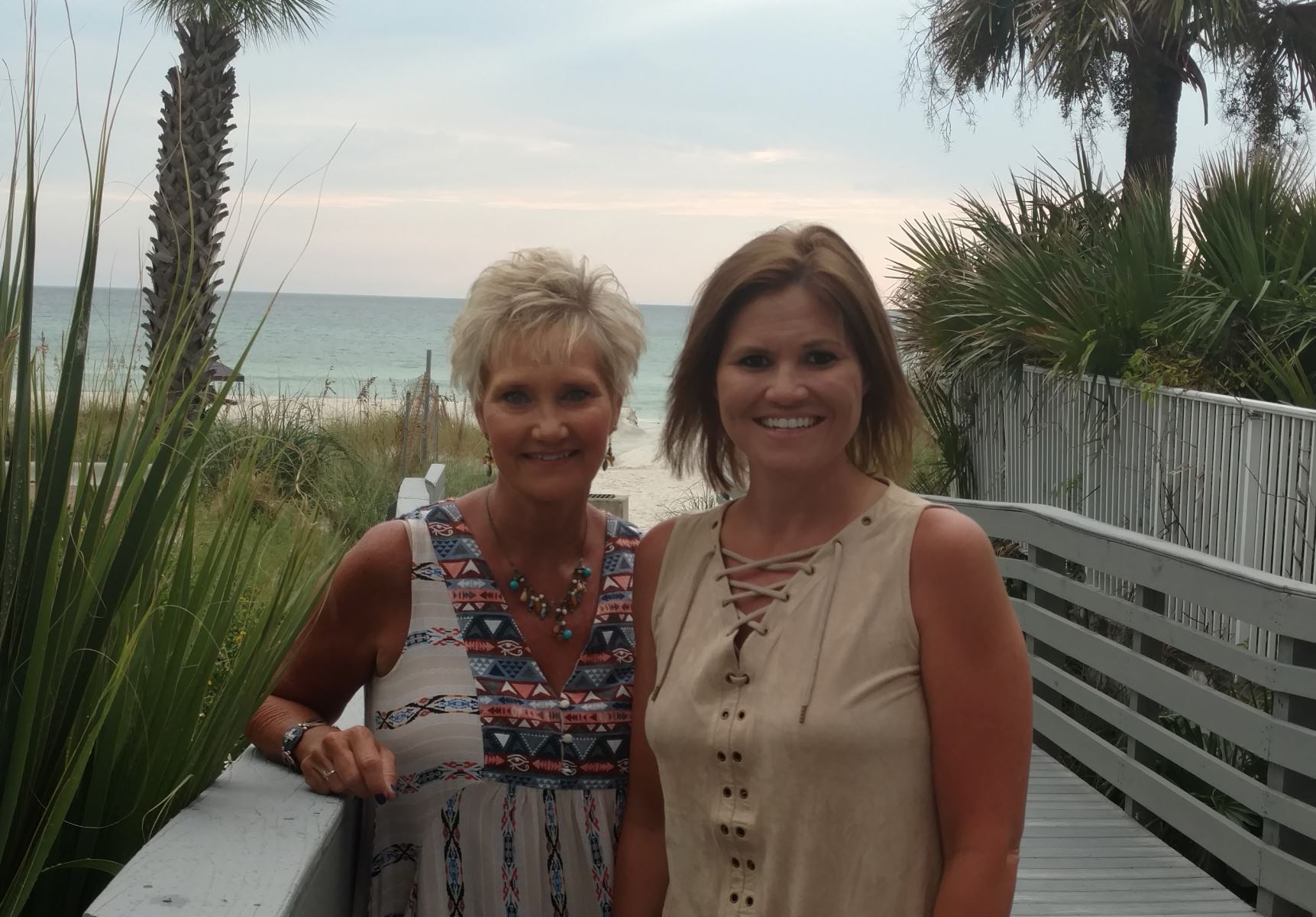 Breakaway Vacay owners Carol and Taryn Smith are each graduates of Berry College. Carol's degree is in Consumer and Family Science and Taryn holds a Business Degree.
We both have years of experience in both customer relations, property management and the real estate industry. While we were students at Berry College the mission statement of Berry "The Head, The Heart and The Hands" became central to our beliefs. We make every effort to implement those same values in our business. How do we do that?
The Head - We Know that everyone needs a Break from their day to day stress and demanding routines. Research has proven that the benefits from rest and relaxation for the mind, body and spirit are remarkable and necessary. We know what we expect when we go on vacation, and we hold ourselves to a high standard for our guests. We want our guests to be able to reserve their vacation easily, pack their bags, check in and turn off the world. We understand that you are spending your hard earned money on memories that will last a lifetime. We want those memories to bring peace and happiness to you when you go back home - and hope that you will remember us when you plan your next vacation.

The Heart - We Care about your total guest experience. We feel that guests should be greeted warmly from the first encounter with us to the last. We also understand the importance of "giving back", "paying it forward" or giving someone else a break. Our Motto - "Take a Break - Give a Break" is very important and meaningful to us. It is the foundation of Breakaway Vacay. We have both had experiences in life where someone or something "gave us a break" and we want to give back. We donate a portion of our commission to various organizations that specialize in giving breaks - Shelters for the abused, parentless or homeless, Pet shelters, Drug/Alcohol Rehabilitation centers, Cancer research efforts and others. It doesn't cost you or the condo owner anything - but you are helping give something that could be life changing. Check our social media sites periodically to see who is "getting a break".

The Hands - We Believe in our competent staff. We strive for excellence in the quality of cleanliness and maintenance of our units. We emphasize prompt, courteous guest services. We understand how frustrating it is to deal with the "press one for English" society that is prevalent now and we don't want that frustration for you during your break. We offer personal, caring staff to accommodate you. If a need does arise during your stay, we have an excellent team to help. You may text, email or call to reach us.
Thank you for visiting our page. We hope that you will "Take a Break" with us soon!
Let each of you look not only to his own interests, but also to the interests of others. Phillipians 2:4